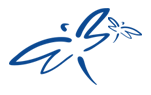 Welcome to the new site of Dragonfly Interpreting Services. At Dragonfly, we strive to provide qualified sign language interpreters at reasonable rates. Please feel free to explore our site see who we are and what we do. Also, feel free to Contact Us should you be in need of our services.
---
The Office
If you would like to schedule a meeting and learn more about Dragonfly IS.
Please feel free to contact us today.
We would be glad to set a time and date that will work with your schedule. We love to share our visions and dreams with others.

Location:
2190 Harrison St
Beaumont, TX 77701

Phone:
409-241-0286