About the Moores
Rev. D.A. Moore has been ministering for over 20 years. He has worked as a Children's Pastor, Youth Pastor, Education Pastor, Associate Pastor, Assistant Pastor, Evangelist, etc. When evangelizing Rev. Moore worked with not only adults, but also with children and youth. Bro. Moore has been blessed to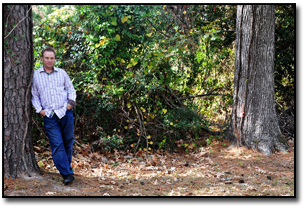 work with many styles of ministries. Some examples would be Education, Health, Media, Security, etc. For many years he has been teaching seminars across the nation.

Rev. Moore was born in TX. When starting Kindergarten Rev. Moore's family moved to Louisiana. Years later Rev. Moore and family moved to South Louisiana. At Little River UPC in Tickfaw, LA Rev. Moore helped Rev. C. A. Spikes as the Children's Pastor and later became Youth Pastor. During door knocking, for the bus route in Tickfaw, La., "Scoozy" the clown was born. God then called Rev. Moore (A.K.A. Scoozy) to the evangelistic field. Learn more about Scoozy (and how to become a Scoozy Kid)

November 11, 2000 Rev. Moore married Sis. Heather (Hodge) Moore. She has added many new and wonderful levels to their ministry. This power packed team has evangelized and ministered to many adults, children and youth in over 17 states.

Rev. Moore worked as the Associate Pastor for Rev. Mark Hopper (The Potter's House Church - Battle Creek, MI). Then as the Assistant Pastor for the Pentecostals of Union (Open Door Church - Union, SC). Rev. and Sis. Moore worked at helping with many areas of the church in Union, SC. Rev. Moore also worked as the State Sunday School Secretary in the South Carolina District. Working with Pastor Bowers, who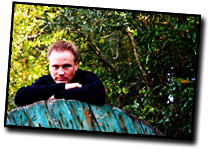 is the State Sunday School Director, was an outstanding experience.

While in South Carolina God blessed the Moores with 2 wonderful children. Travis Allen Moore and Aubyn Grace Moore.

In 2008 the Moores moved to The Apostolic Church in Beaumont, TX and worked for 2 1/2 years as the youth minister for Fusion Student Ministries with Rev. J. Elms.
Rev. D. Moore is currently evangelizing and working with churches and their staff. The Nehemiah Factor is a program that the Moore's have developed to help ministries develop an infrastructure to put together procedure manuals, job descriptions, etc.
Sis. Moore is currently working as the Drama director for The Apostolic Church.